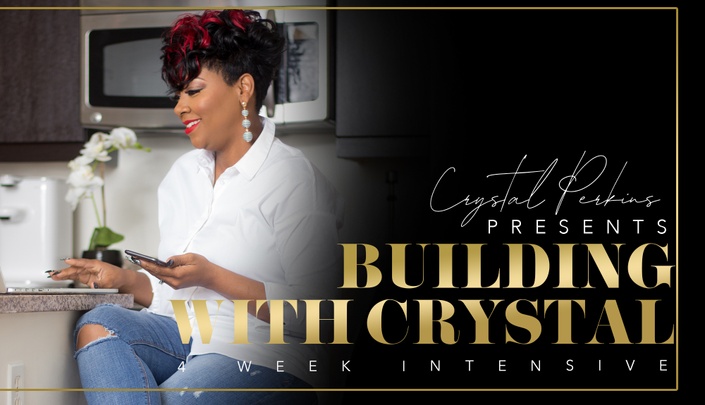 "Building with Crystal" Boutique + Apparel Intensive
How to Build a Successful Apparel Brand or Boutique
Are YOU Ready to Build a SIX Figure Apparel Brand or Boutique?
You have the Opportunity to Work + Build with Me for 12 Full Weeks!

Let's WORK and Position You for SUCCESS in 2020!
During this 12 week course, you will work with me as I guide you through building a successful apparel brand!
With the Building with Crystal Intensive, you'll be able to...
✔️ Work with Me for TWELVE weeks or longer
✔️Build Your Brand from the Ground Up
✔️Set & track your goals
✔️Where + How to Order Wholesale ✔️How to Price Your Products +Shipping
✔️How to Print Your Own Tees
✔️Have Access to EVERYTHING I've Learned the Past FIVE Years
✔️Get Clarity on Your Apparel Vision
✔️Get Equipped to Build Out Your Brand
✔️Prepare Your Mindset for Success
✔️Work through Your Branding, Logo Development, Websites, Social Media, etc
✔️Track each step of your process
✔️Stay focused on your goals
✔️Have a clear vision for 2020
✔️Learn the Art of Getting Sales
And SOOO MUCH MORE!!!!

We'll cover everything from shifting your mindset to receive the success you're praying for, idea to implementation + income, websites, social media, advertising, pricing, packaging, and the list goes on!
I'll share all the DO's and DON'TS of running an Apparel Company!
This info is VALUE I've Obtained Over the Past SIX Years!
You're in for a TREAT!
You won't have to ask where do I start? How do I begin? How do I make money? Where do I buy clothes? What does my logo need to look like? Who can do my website? etc! etc! etc!
This 12 week course is filled with VALUABLE INFO, RESOURCES, TOOLS, NETWORKING OPPORTUNITIES, and ACCESS to Me as We BUILD TOGETHER!!
Each Course is LIVE but Replays are Available to ALL Registrants!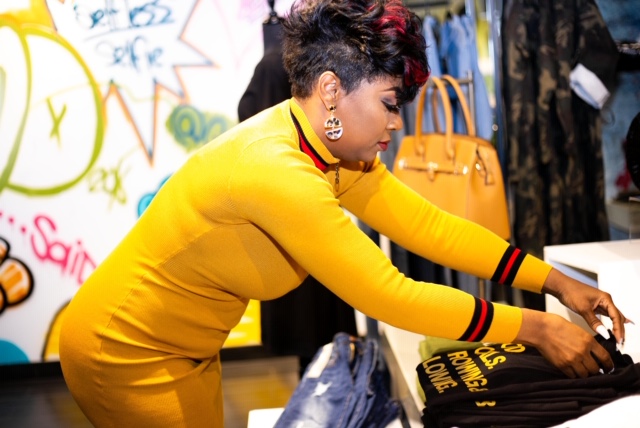 Client Testimonials

Total Life + Business Transformation
Working with Crystal during this intensive changed my life. I gained everything that I needed in Life + Business. I was building my brand the wrong way. She gave me the clarity, wisdom, guidance, resources, and skills I needed to succeed. I gained a lot more than what I expected working with her. I'm forever grateful for the opportunity. It truly changed my life. I released fear, perfection, and poverty mindsets. I'm not operating from a place of courage, wisdom, strength, and abundance.
$3000 Before I Launched
Take the course and stop thinking about it. I can't tell you how many times I questioned rather this was for me. I felt the deep desire to work with her and I'm so glad I did. The course shifted not only my business but my life in general. I'm a much better person and business owner. I made over $3,000 in sales and hadn't even launched my website. Crystal's wisdom is indescribable.
Building with Crystal Curriculum
Phase One: Mindset! Shifting your Mindset to Receive the Abundance + Success
Phase Two: Idea to Implementation! Shifting from Idea to Execution!
Phase Three: Developing Your Ideal Customer + Target Market
Phase Four: Branding 101 Developing a Clear Image for Your Brand, Logos, , and Social Media
Phase Five: Product Development Getting Clarity on What You're Selling and How to Create It or Buy it Wholesale
Phase Six: Idea to INCOME! The Art of SELLING! Website Development and All Things Shopify
Phase Seven: Sales Continued, Marketing Apps, Increasing Sales, Customer Retention, and Shipping
Phase Eight: Marketing, Growing Your Social Media, Brand Exposure, + Email Marketing
Phase Nine: Content Creation and Maximizing Your Impact
BONUS: Live Q and A Strategy Sessions with Me
BONUS: Creating Multiple Streams of Income
---
Guided Support + Strategy Sessions
+ Strategy Sessions
+Access to Private Facebook Community for Networking, Accountability, Goal Setting, and Support
+24 Hour Access to All Online Content
Program Dates:
July 2020 – September 2020
Meet Your NEW Coach
I've mastered the art of manifesting my biggest dreams and creating the abundant life I prayed for.
I took a $6 tee shirt idea and turned it into multiple six figure business. I'm committed to breaking curses and creating generational wealth.
Over the years, I've helped women of faith shift from poverty mindsets, lack, and fear to clarity, courage, renewed mindsets, abundance, and multiple streams of income.
I believe that we were all called to live an abundant life, break curses, and create multiple streams of income through our gifts, visions, and talents.
I'm here to help you gain clarity on your life + business goals and assist you with manifesting your biggest dreams.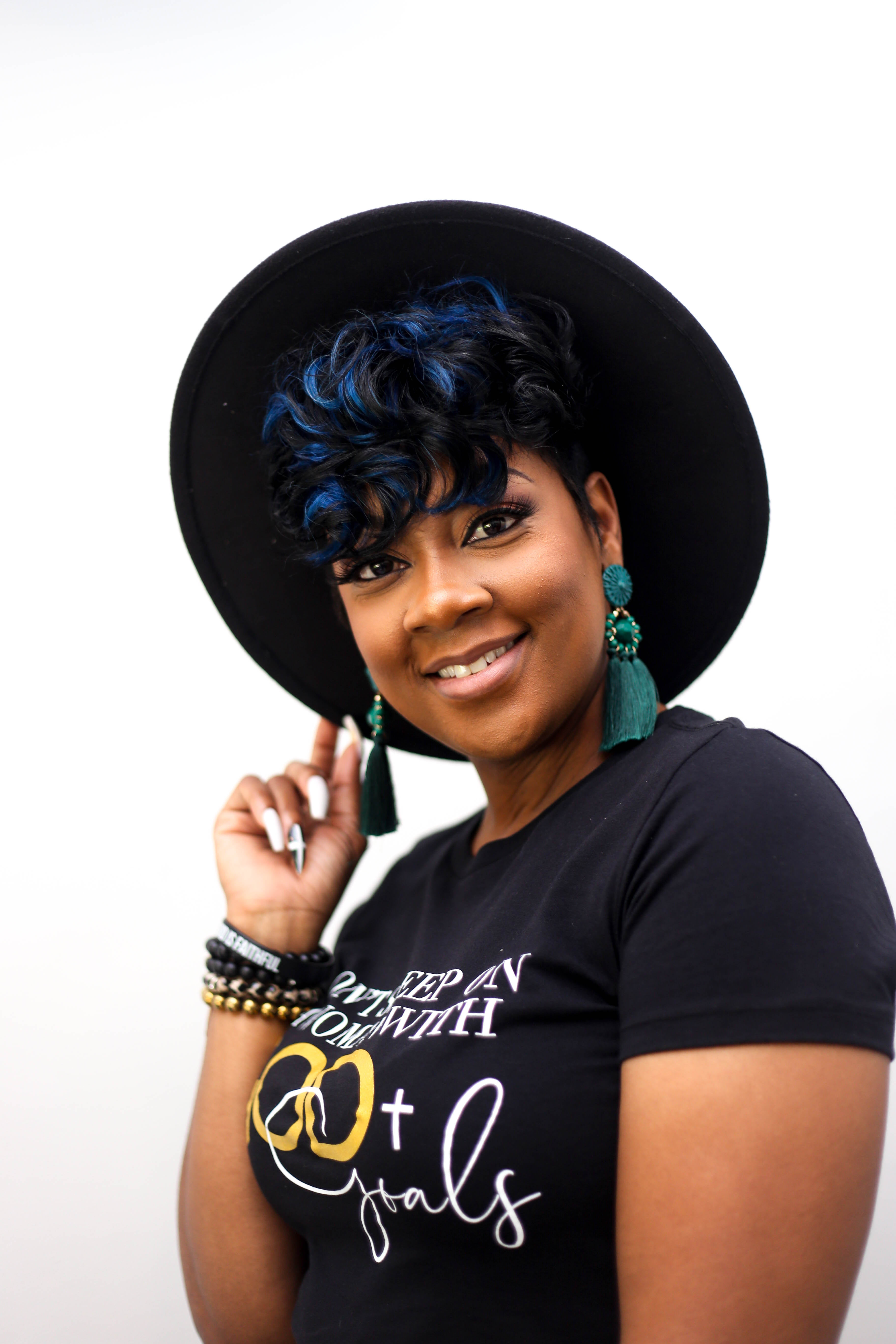 Program Value: $4997
Your Investment: Deposit $97
+ Program Investment of $997
or 3 Monthly Installments of $397
Still Thinking About It….
You're ready for Building with Crystal if…
✔ You're tired of living in fear, lack and you desire to live a life of abundance
✔ You've had visions of building an apparel company for years and don't know where to start
✔ You need clarity and direction on how to successfully build your business
✔ You're truly ready to level up in life and business
✔ You're ready to stop playing small and live the life of your dreams
✔ You're ready to break curses, walk in your purpose, and create generational wealth
You're NOT ready for Building with Crystal if:
✘ You're comfortable living in lack and inconsistentcy.
✘ You're not actually ready to take immediate action and do the work required.
✘ You want to stay complacent living in fear, procrastination, and excuses.
✘ You don't want to build a successful SIX figure brand
✘ You're not ready to commit to growing and changing your life
✘ You're not actually ready to take immediate action and do the work required.
✘ You would rather settle for a side hustle rather than successful business structure and wealth
This Year's Client Testimonials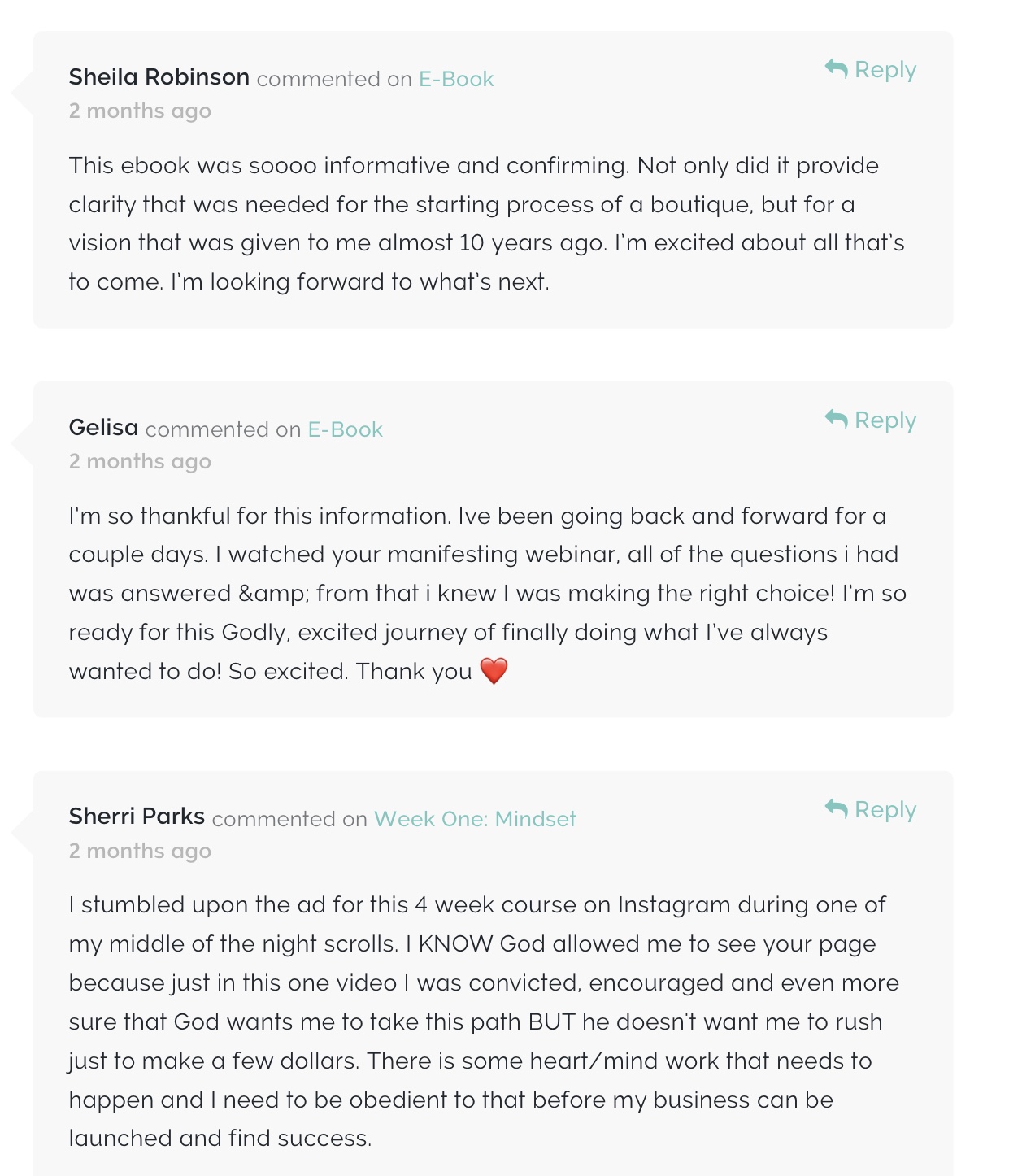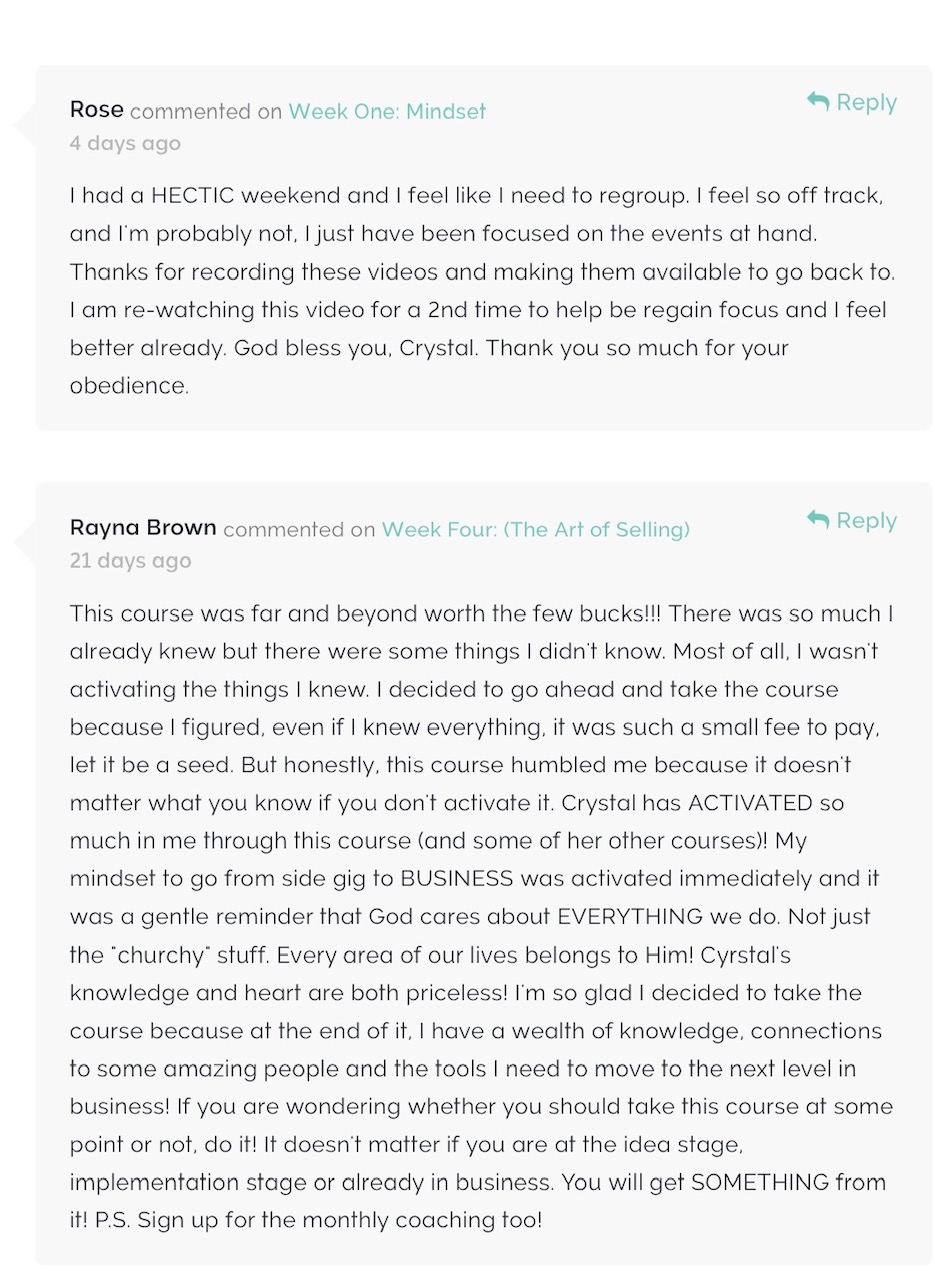 My Promise to YOU...

As your Coach, I promise to guide you with all the support, tools, resources, and strategies to build a successful SIX figure apparel brand or boutique. I promise to support, you push you, and hold you accountable to accomplishing your goals.
I promise to give you all the resources + tools needed to succeed in in your life and business. I promise to hold your hand and help you move from fear, lack, inconsistency, to courage, faith, growth, and success!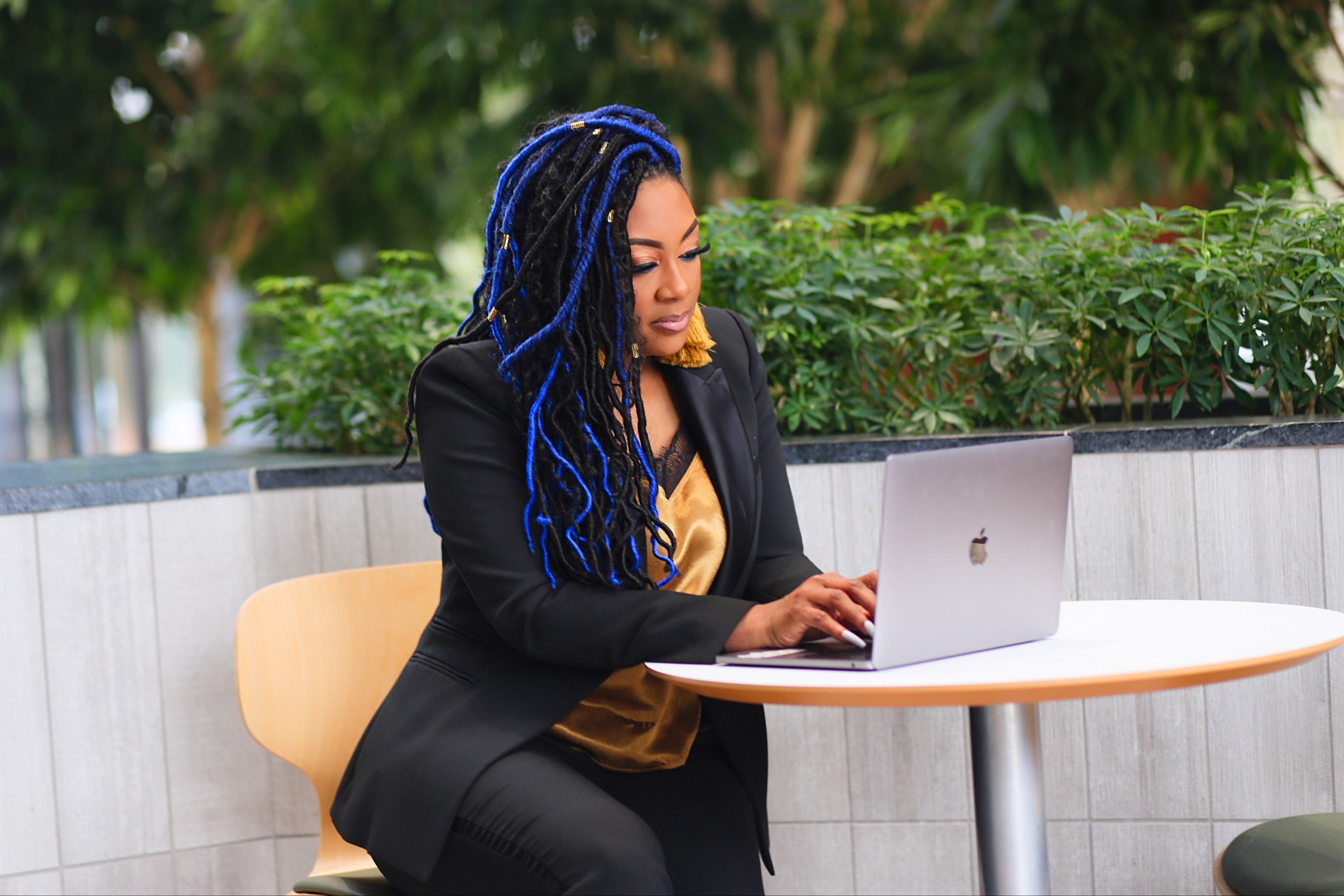 Your Instructor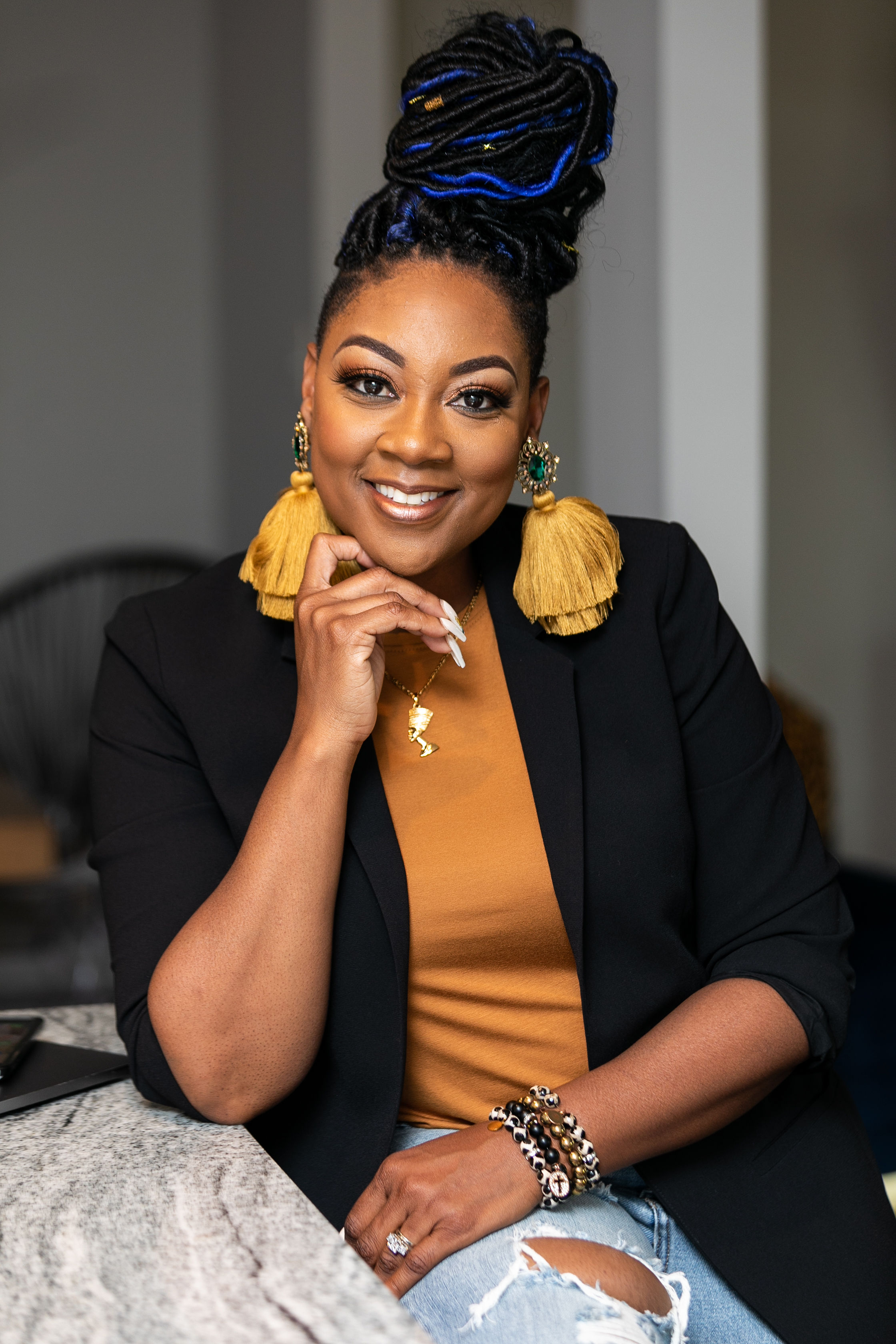 Hey! Hey! Hey! It's Crystal! Your NEW Coach!
"Manifesting All Day Everyday"
My alter ego is Crysssss!! I absolutely love all things GOD, Family, Lifestyle, + Business! My friends call me a Master Manifester! I truly believe in identifying + activating the power within to manifest every desire of your heart.
As a Servant, Wife, Mom, Entrepreneur, and Life + Business Coach, I've mastered the art of manifesting my greatest desires in life, family, and business. I'm a true believer that GOD wants us to experience abundant living in every entity of everyday life. Not limited to money. But abundance in peace, love, light, positivity, mental health, and the list goes on!
As your Coach, I promise to show up and give you 100%! I will provide you with the support, strategies, knowledge, and wisdom needed to grow and evolve. I will you push, hold you accountable. and give you the tools needed to truly MANIFEST!
Stop second guessing rather abundant living is for you, it IS!
LET'S MANIFEST!

xo,
Crystal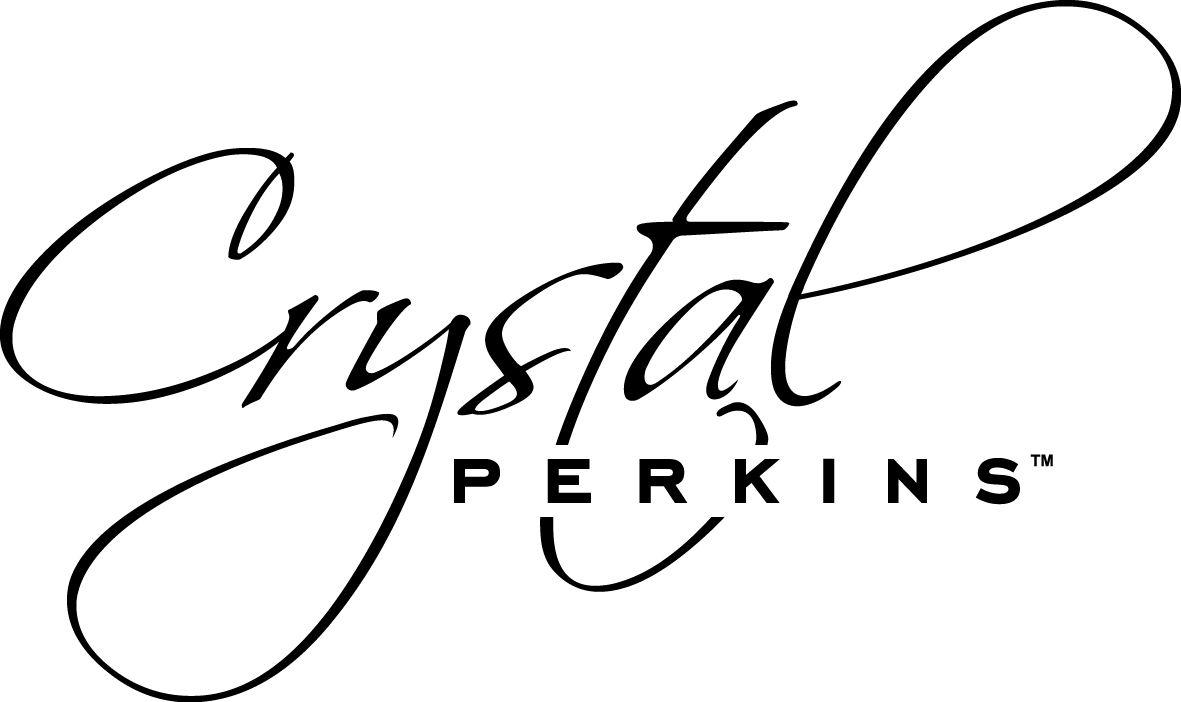 Frequently Asked Questions
When does the course start and finish?
The course begins in July 2020 and ends September 2020
How long do I have access to the course?
How does one year access sound? After enrolling, you have unlimited access to this course for one full year.
Are any refunds available?
All SALES are Final.
What Does the Deposit Cover?
The Saves your Spot and Enrolls You in the Program. Additional Program Fees will Begin Once the Program Starts in July.